So I promised some pictures of our plant. If I'm technology savy enough this will work lol. Ok here is the first picture of what it will look like when it blooms.
And here is the plant after we planted it in the pot.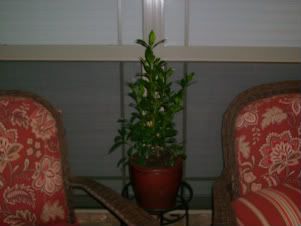 Now the hard part. Keep it alive!!!!!!!!!!!!!!!!
All around yesterday was a lot easier than I thought it would be. It is really hard emotionally to think that we should have a child right now, and yet we're still struggling to concieve. I had so many kind words and prayers yesterday from amazing people that kept me going. I really am blessed! Thank you all.